About the landlord
Since 1984, 22 Lever Street has been a family-run business, beginning with Derek & Sue Bennett.
22 Lever Street has been and independent, family-run business since 1984.
With the sad passing of Sue in 2019, Derek's son Ivan joined the 22 Lever Street team, ensuring the continuation of the family run ethos.
Derek's experience and personable nature combined with Ivan's motivation and new ideas brings a unique management style to the building that tenants love.
The look and vibe of 22 Lever Street has constantly evolved over the years, but one thing's always remained the same: our commitment to providing an environment where businesses can flourish in the same way we did back in the 80s.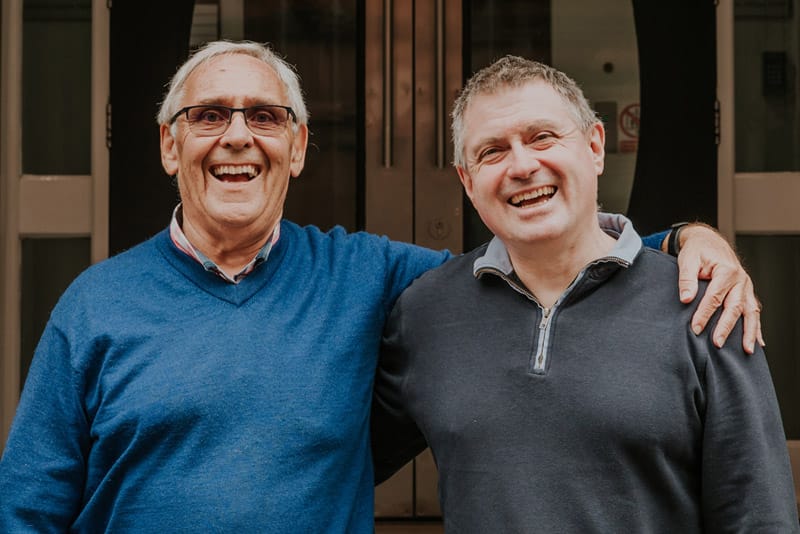 22 Lever Street is the perfect location for our business. Moving in was easy, it's very secure and flexible and massively spacious. We see ourselves being here for a very long time.
Kyle Clifford
"We absolutely love being in 22 Lever Street – the space is perfect for us and our guests. It's right in the heart of our favourite neighbourhood in Manchester, so we're surrounded by lovely people and inspiring places."
Graeme Rutherford
"DMC have been a tenant at 22 Lever Street since 2008. We started off in a shared office space before taking a dedicated unit on fourth floor. As the business has grown, we have been able to easily upgrade to a larger office space within the building. 22 Lever Street is in the heart of the city centre, just inside the inner ring road and is within walking distance of the two major railway stations. The office space is of a very high standard and the communal areas are always kept clean and tidy. Our landlord, Derek, is a pleasure to deal with and always on the end of the phone if you need him."
Colin Cuthbertson
"We are living the dream at 22 Lever Street, it's an incredibly supportive, collaborative and creative environment, and you couldn't hope for better landlords than Derek and Ivan."
Fiona McGarva
"Our landlord is top guy :-)"
Tom Davies
"Great building to grow in, been here 3 or so years across multiple spaces and Derek / Ivan always accommodate."
Lee Isherwood
"Happy tenants since 2008, thanks Derek and Ivan."
Matt Bend